KEA Conservation Trust
Men's Golf shirts Environmentaly Friendly

KEA Golf and it's community are not just about the latest trends in men's golf fashion, but also about being a positive impact. KEA Conservation Trust is one of the charities that benefits from the sale of KEA Golf apparel through donations. Visit us today and learn why we chose this organization and how you can help.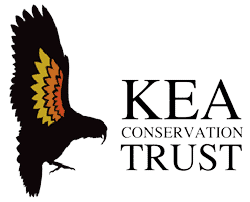 Welcome to KEA Golf, where our mission is not just about making premium quality golf apparel but also raising awareness about the fascinating KEA parrot and promoting its conservation. Our journey began with three passionate individuals whose names coincidentally formed the acronym K-E-A. As we continued to build a brand, we sought a compelling logo that would embody the spirit of our company and cause. Little did we know that we would stumble upon the majestic KEA parrot, a bird renowned for its intelligence, curiosity, and unique personality. From that moment, the KEA Golf initiative was born, blending our love for the game of golf with our admiration for this extraordinary creature. Join us as we delve into the world of the KEA parrot, exploring its incredible traits, challenges, and the urgent need to protect its habitat. Together, we can make a difference and ensure the future of this remarkable species.
Collapsible content
What is a KEA?

Kea are a unique and endangered species endemic to the Southern Alps of New Zealand.They are one of three parrot species which evolved in isolation over millions of years, playing an important role as alpine seed distributors and 'cleaners' and are highly valued as one of the most intelligent bird species in the world.
Origin of a name

Maori gave the name kea, describing the sound of its call
('kee-aa!'). Kea were considered guardians of the mountains for the Waitaha Maori during their search for Pounamu (greenstone). A flock of kea is known either as a 'circus of kea' or a 'curiousity of kea'! 'Kea' is both singular and plural.
Why care?

Kea are the only mountain parrot species in the world and now number fewer than 5,000 individuals in the wild. They were added to the vulnerable species list in 2000 and the endangered species list in 2017.  
How to help

KEA Golf is partnering with the KEA Conservation trust to raise awareness as well as provide funding to aid in the efforts to restore the KEA population. Through YOUR purchase of any KEA Golf hat or shirt, the KEA Guys will donate a portion of the
proceeds to the KEA Conservation Trust. Every little bit helps in the fight to protect and grow the KEA Parrot

Should you like to learn more about the KEA parrot and the efforts being undertaken to grow their population visit the KEA Conservation Trust website at https://www.keaconservation.co.nz